我叫「木川」,2013年用自己積攢的錢購買了第一臺相機,用它記錄著生活中點點滴滴的美麗;在2014年開始環球旅行,一個人從川藏線前往西藏珠穆朗瑪峰和阿裏地區,再通過陸路前往尼泊爾的安納普爾娜山脈,恰好遇到泥石流,不得不徒步穿過塌方路段;後來抵達印度後前往迪拜和約旦,乘坐渡輪前往埃及西奈半島與歐洲,這段旅行記錄改變了我潛意識裏的許多牢固信條,讓我切身感受到自由的偉大與靈魂的無限可能性,這也是我作品集《自然之然》系列的創作靈感來源;在後來的攝影語言受到攝影師任航與日本經歷的啟發,完成了《綻放的男孩》系列作品的出版;在這個階段,如果一定要給予我一種定義,那這個階段的我,一定充滿了反叛,並且會將反叛堅持到底直至實現目標;2018年以後,我的作品開始分裂,這期間我的視覺語言開始接受我不認可的表達;到2020年底的美國洛杉磯藝術中心,我見到了金金,首次將我的視覺語言進行整合,《裂縫》這本書便由此誕生;2021年,我開始向內在探索,我開始從對科學的迷信與宗教的迷信中松綁,並找到心中一直追尋的未解之謎,它是一把靈性的鑰匙,幫助我找到了形式分裂的源頭,並開始不再添加新的批判,離開二元對立的思維習慣;在這個時期,你可能沒有辦法定義我到底是什麽類型的攝影師,但通過這種內在信條的整合,各種視覺表達下的我,又都是我的一部分;我開始不再局限表達自己:我可以通過數碼相機、膠片相機、手機等去呈現自己的視覺語言,但這僅僅是創作工具與感官的不同,因為它們是通過我對內在的信條的探索、整合、釋放後產生的結果,我開始更加自由快樂的表達。
My name is "MuChum". In 2013, I bought my first camera with the money I had saved for a long time, and used it to record every bit of happiness and beauty in my life; I started traveling around the world in 2014. I went to Mount Qomolangma and Ali in Tibet alone from the Sichuan Tibet line, and then went to Annapurna mountains in Nepal by land. I happened to encounter debris flow and had to walk through the landslide section; Later, after arriving in India, I went to Dubai and Jordan and took a ferry to Egypt, Sinai Peninsula and Europe. This travel record has changed many firm creeds in my subconscious mind and made me personally feel the greatness of freedom and the infinite possibility of soul, which is also the source of inspiration for the series of my works "Natureself"; Inspired by photographer Ren Hang's experience in Japan, he completed the publication of the series of "Blooming Boys"; At this stage, if you must give me a definition, I must be full of rebellion at this stage, and will stick to the rebellion until the goal is achieved; After 2018, my works began to split. During this period, my visual language began to accept expressions I didn't recognize; By the end of 2020, at the Los Angeles Art Center in the United States, I met Jin and integrated my visual language for the first time, and the book "Crack" was born; In 2021, I began to explore internally. I began to untie the superstition of science and religion, and found the unsolved mystery I had been pursuing. It is a spiritual key, which helped me find the source of form division, and began not to add new criticism and separated from the habit of binary opposition; In this period, you may not be able to define what kind of photographer I am, but through the integration of this internal creed, I under various visual expressions are all part of me; I began to express myself no longer: I can present my visual language through digital camera, film camera and mobile phone, but this is only the difference between creative tools and senses, because they are the result of my exploration, integration and release of my internal creed, and I began to express more freely and happily.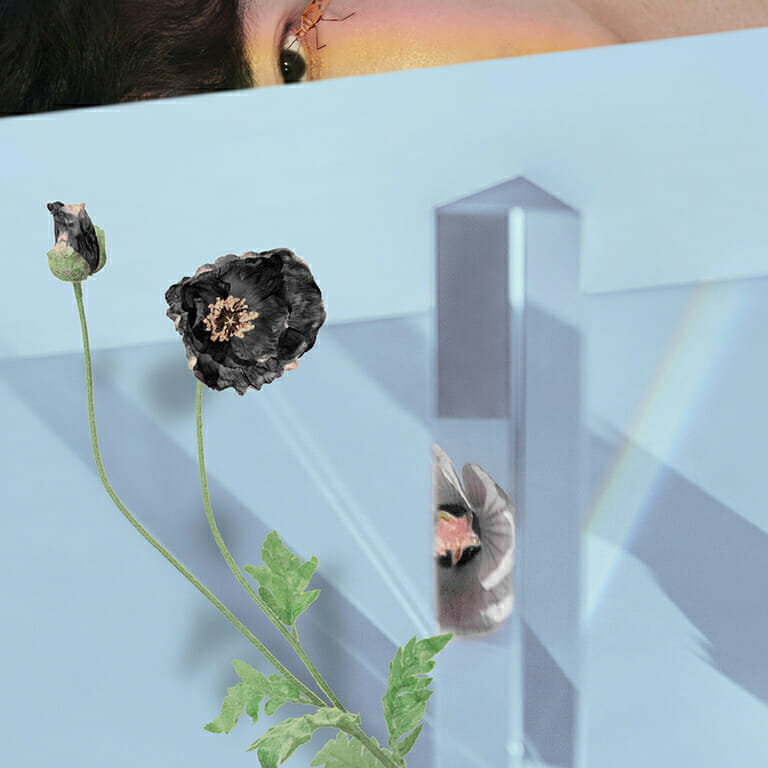 BOOK | 書籍
"MuChum's Poems" 《木川詩集》 (Poems | America | Mar 2018 | ISBN-13:978-1986339902)
"Blooming Boys" 《綻放的男孩》 (Art Portfolio | Hong Kong | May 2018 | ISBN: 978-988-8515-39-4)
"NaturalSelf" 《自然之然》 (Art Portfolio | Taiwan | Sep 2018 |PuBu.tw)
"12" 《12電子雜誌》 (E-Magazine | USA, Taiwan, Hong Kong | Jan 2018)
"Crack" 《裂縫》 (Art Portfolio | USA, LA | Jan 2020)
"Du" 《渡》 (Photo e-Book | Taiwan | Aug 2020)
"Baseball Boy" 《少年野球隊》 (Photo e-Book | Japan | Sep 2021)
FILM | 影片
"One" 《壹》 (Director, Cameraman | 14, MAR, 2018)
"MuChum" 《木川》 (Director | 08, MAY, 2018)
"Thanks for being alone" 《我終將感謝這份孤獨》 (Director, Cameraman | 30, SEP, 2018)
AWARD | 獲獎
PX3  Award 法國 ("Blooming Boys", Honorable Mention, French, 2018)
EXHIBITIONS | 展覽
MuChum – Blooming Boys 綻放的男孩 (Damo square,Hefei, China, Solo Exhibition, 2017)
Erection youth Exhibition 勃起青年展 (Zaofou square, Hangzhou, China, Group Exhibitions, 2017.07.08)
Rainbow in my world 彩虹世界 (Anhui international convention and exhibition center, Hefei, China, Group Exhibitions, 2017)
Erection youth Exhibition 勃起青年展 (Shiqing hotel, Hangzhou, China, Group Exhibitions, 2017.10.15)
"MU"源於數字12的古希臘語發音,衍生至古羅馬字符"Ⅻ"代表數字十二。12包含了愛與爭取,記錄時間(鐘表的12個方位)、記錄音律(鋼琴鍵盤上的12個半音)。選擇12是希望我們在有限的時間裏,記錄多樣的生命語言,懷揣著對影像事業的愛,突破主流審美的桎梏,找到源於本心的視覺表達。
"MU" is derived from the pronunciation of the number 12 in ancient Greek language, and is a derivative of the ancient Roman character "XII", which presents number twelve. 12 contains love and endeavor, can record time (the 12 directions on clock) and rhythm (the 12 semitones on a piano keyboard). The choice of 12 is our hope that we can record the distinctive life languages in a limit time with our love for photography business, breaking through the shackles of mainstream aesthetics to find visual expression from true heart.