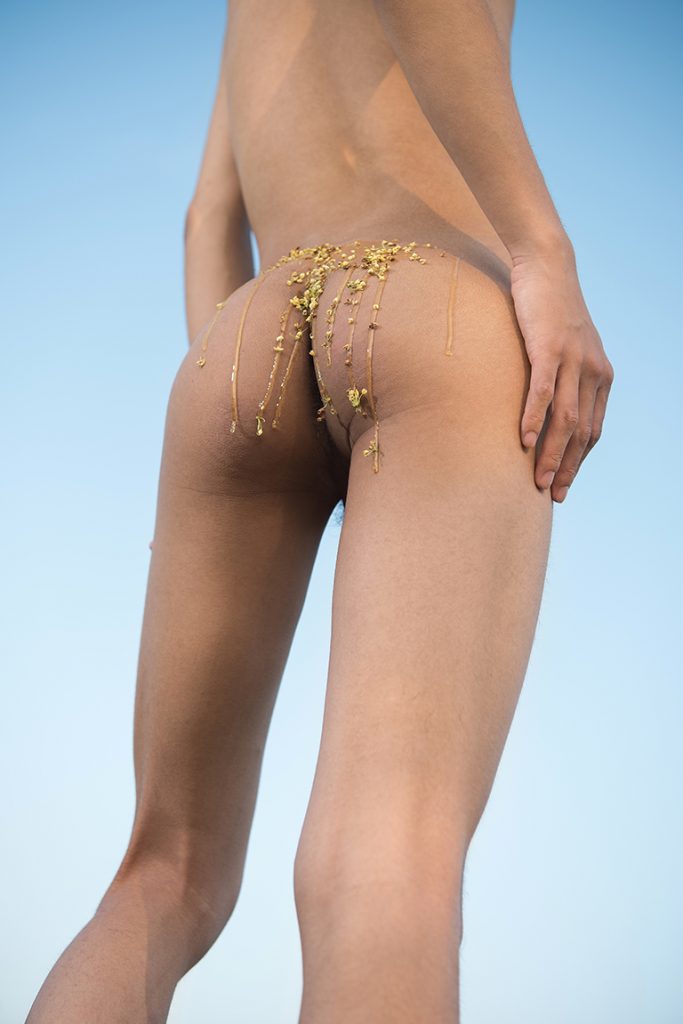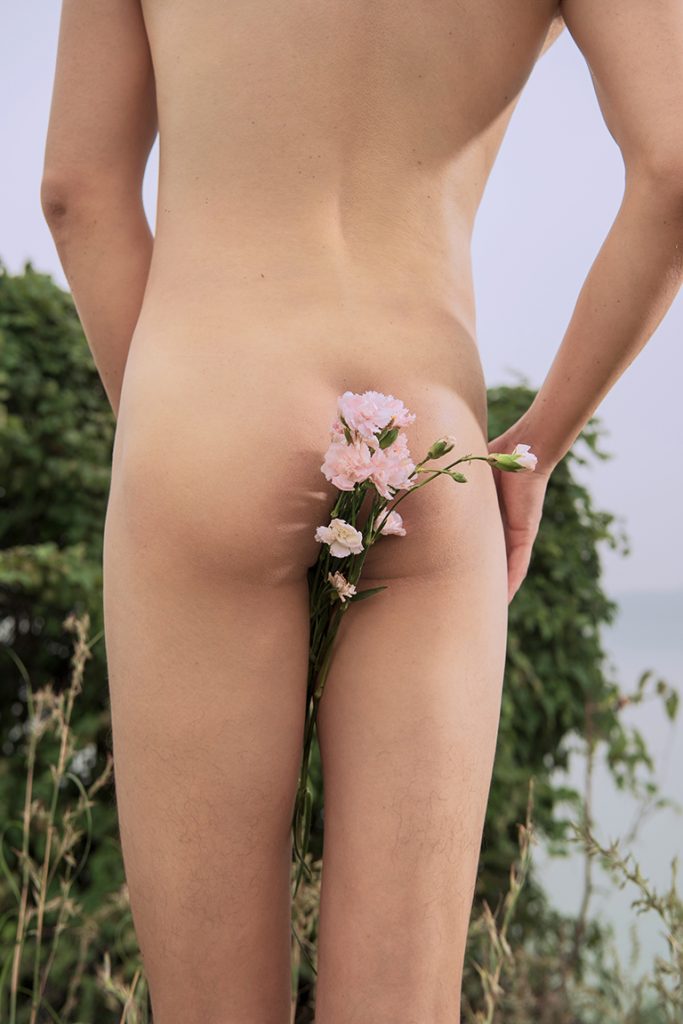 從壹只花朵的輪回到壹本書的誕生;等待花開花落五年的四季,像極了人生的歷練,我用花朵與男性軀體的融合,去詮釋壹種生命的語言。
From samsara of a flower to the birth of a book. It took five years for the flowers to bloom and fall. The change of seasons is like the experience and practice of life. I use the integration of flowers and male bodies to interpret a language of life.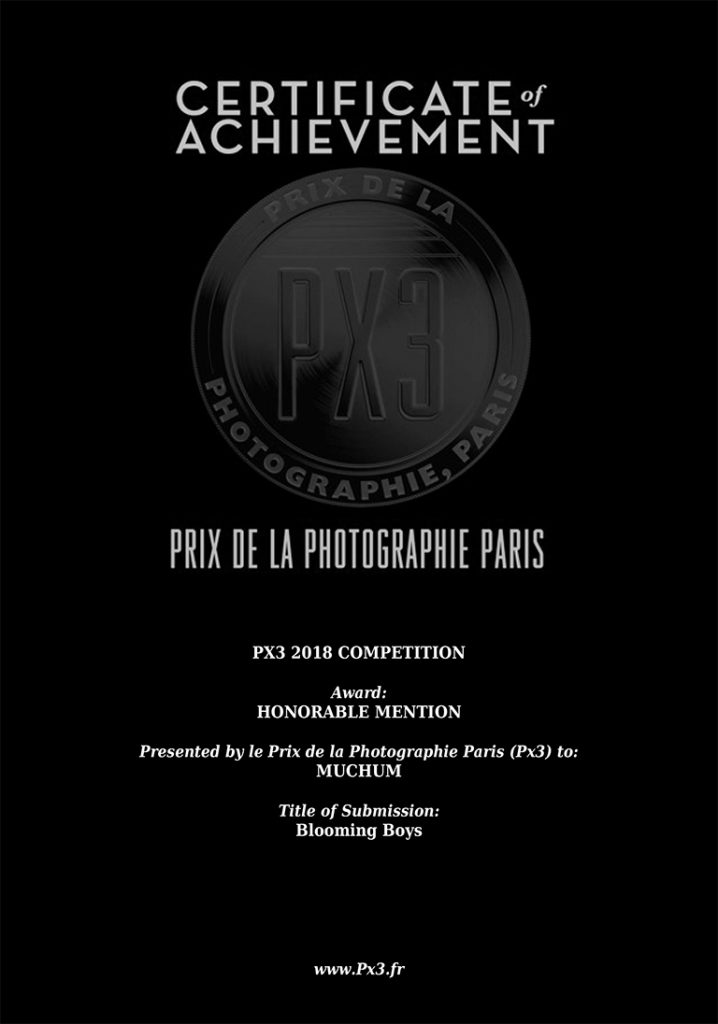 法國攝影獎PX3 2018
Won the Honorable Mention of French PX3 photography award in 2018
《綻放的男孩》由木川從2013年著手創作,作品在平靜中隱藏了對生命的思索,整個系列構成了木川對於男性軀體的視覺語言。花有榮枯,季有四變,生命周轉。在木川眼中,百合從男性的口器中生出,曼珠沙華在股間綻放,軀體鐫刻著生命的年輪,也是枯萎涅槃的歸根。他眼中是那樣看到,也那樣拍攝。花朵在軀體綻放的過程如壹場生命的演化。素人的身體裏湧動著鮮活的生命,用花卉與四季的溫度,在軀體中綻放、盛開、枯萎、消亡。
Created in 2013 by Muchum, "Blooming boys" constitutes the visual language for male naked bodies in his sight, and contain his contemplation of life in peace. With the flower booming and fading, with the seasons change over and over, it's just like what happened to our life.In the world of MuChum, lilies emerge from the mouthparts of men, Manjusaka blooms in the butt ,and the body is engraved with the rings of life.Where is our final vesting?It must be like a fallen leaf they love of  the land.He saw it in his eyes and shot it in heart to show you.Blooming in the naked body, flowers meet the most prosperous moment of life. Floating in the mortal body, the life ,with the flowers and the temperature of the seasons , blooming, booming, fading,dying finally.